Tell your visitors a bit about yourself, your brand, and how it all came to be. You want to make sure that you're not too general in your body copy.
If you're thinking about a content marketing strategy, the better you tailor your content to your audience, the better engagement you will get. Having a niche helps, because that way you can really narrow down not just your content, but also your own expertise.
This will make it easier to brand your business and yourself.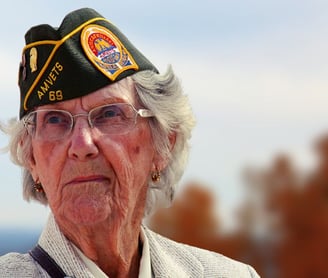 Interested in becoming a member?
We offer three ways for you to become a member of AMVETS:
Get in contact with a current member of the post, or attend one of our monthly meetings.
Join online at AMVETS Member Page
Download and mail in a membership form for our post.
Note: We will need to verify your status as a veteran or member of active-duty prior to accepting you into membership. Please plan to show proof of status (DD-214, VA Card, or other government issued veterans identification).
Note: Our membership year starts on 1 September ending on 31 August. If you join in June, July or August your membership is good for the next year. Annual dues for the post at currently $35.
Note: You can elect to become a lifetime member of AMVETS. If you wish to join as a lifetime member, we encourage you to do so soon, the fees for lifetime membership will be increasing significantly in September 2023.